646.757.4500 ☎ 800.605.1500
Home, Building, Condo, and
Co-op Engineering Inspections
We Are Happy To Help You
Home, Building, Condo,
and Co-op Inspections
by Licensed Engineers
Pre-Purchase Inspections
Insight Only an Engineer Offers
Home, Building, Condo, and Co-op Inspections
in Manhattan, Queens, Brooklyn, Bronx,
Staten Island, Nassau, Suffolk, Rockland,
Putnam, and Westchester
646.757.4500

800.605.1500
An Engineer's inspection, a pre-purchase inspection, and a termite inspection. You receive four reports: an onsite verbal report, an onsite written report, an emailed written report, and a termite report. Call 800.605.1500 or 646.757.4500 and speak with a senior staff member.

Today's messages from Heimer Engineering.
✅ Melting snow can cause problems. ➜ Click here to for info on melting snow


✅ The snowfall could be worse: Between March 11 and March 14 of 1888, 40 inches of snow fell on New York City.


✅ Click on the black boxes to navigate this site.


✅ Call us if you need us. Inspection orders are taken by senior staff members. We are happy to help you.

The Licensed Engineer Inspectors of Heimer Engineering perform pre-purchase home, building, condo, and co-op inspections in the Metro New York area.
Info on Home, Building, Condo, and Co-op Inspections:
Inspection
Basics Home
Inspections Condo
Inspections Co-op
Inspections
Questions About an Engineer's Pre-Purchase Inspection:
Inspection
Questions First Time
Buyers Inspector vs.
Engineer Attorneys
& Brokers Report
Info Pre-Closing
Inspections
Additional Info:
Sample
Report Inspection
Checklist Expert
Witnesses Download
Agreements Share A
Review
Pre-Purchase Inspections
During the inspection, the Licensed Engineer examines, analyzes, and/or reports on (as appropriate based on the building):
Structural
SystemFoundation
InspectionsHeating
SystemElectrical
SystemPlumbing
SystemHot Water
SystemRoofing
SystemLeaders &
GuttersSiding
InspectionsTermite
InspectionsCarpenter
AntsExterior
TrimBasement
WaterRotted
WoodAppliance
InspectionsAir
ConditioningWindows
And DoorsInterior
InspectionsCarbon
MonoxideMold
InspectionsAsbestos
InspectionsBad
ChoicesReport
InfoThermal
Imaging
Contact Heimer Engineering 24/7
Heimer Engineering is happy to help you. Senior Staff members are available to answer your questions from Monday through Friday from 9 AM to 5 PM. Messages are checked Sunday evening through Thursday evening. Inspections are performed seven days a week.
Inspection orders are taken by senior staff members. A real estate purchase is complex, and you should be able to speak with someone who can give you real answers to your inspection questions.

To set up an appointment for a pre-purchase inspection, or to find out about Engineering services or expert court testimony send Heimer Engineering an email, send a text to 888.769.6910, call 646.757.4500, or call 800.605.1500. If no staff member is in the office, leave a message. Remember to ask about a web discount.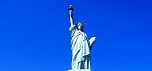 Heimer Engineering serves the Metro New York area, including New York City (Manhattan, Queens, Brooklyn, Bronx, Staten Island), Long Island (Nassau County, Suffolk County, and Upstate New York (Rockland County, Putnam County, and Westchester County).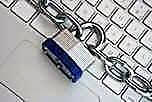 Heimer Engineering respects your privacy. Some inspection firms share information with insurance, landscaping, home maintenance, moving, cable, mortgage, and other companies. You will not receive phone calls or solicitation emails from third parties as a result of providing personal information.

In the event of a life-threatening emergency call 911. Emergency situations need to be handled by first-responders who can evacuate buildings, shut utilities off, and take other steps necessary to preserve life.
Discounts
In addition to the webpage discount, discounts are available for referrals (attorney, real estate broker, mortgage broker, co-worker, friend) first time buyers, senior citizens, military (army, navy, air force, marines, coast guard), first responders (police, ambulance, fire), municipal employees, security personnel, and union members.
Affiliations
Translate This Webpage
Using Google Translate, you can view this webpage in the language of your choice.
Top of
This Page
More Info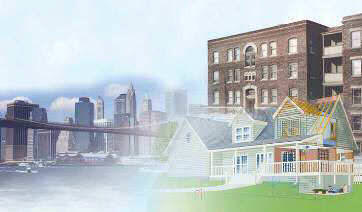 Inspections are performed only after the client signs a pre-inspection agreement. The use of this website is governed by our Terms of Use. This website is made available for informational purposes and does not represent a professional opinion of your particular situation.
➜ Download a Pre-Inspection Agreement
Heimer Engineering performs home inspections, building inspections, condominium inspections, and co-op inspections in the State of New York. We do not perform inspections or recommend Inspectors or Engineers outside of the State of New York. We provide Licensed Professional Engineer consultation services including hurricane and storm damage and damage from adjoining construction. Expert witness services are provided regarding playground injuries, parking lot, walkway, and stairway slip, trip, and fall.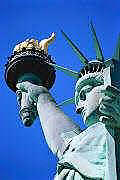 The website was designed by Harold Krongelb. Post design review was performed by Matthew John Rapisarda. Sitemaps and indexing information can be found at Page Sitemap, Image Sitemap, and Video Sitemap. Heimer Engineering's domains include www.heimer.com, www.expert-witness-ny.com, www.home-inspection-ny.com, www.professional-engineer.com, and www.home-inspection-engineer.com. Heimer Engineering posts updates on Facebook.
Terms of Use | Privacy Policy | Employment Opportunities
This page was published on .
This page was loaded:
© 1997-2018 Heimer Engineering PC. All rights reserved. Used under license by Heimer Engineering PC.
Heimer Engineering PC
f/k/a
Richard L Heimer PE PC
2171 Jericho Turnpike, Suite 230


Commack

,

New York

,

USA

11725-2947
✅ New York Metro Area: 800.605.1500, 646.757.4500
✅ Bronx, New York: 718.547.2000
✅ Brooklyn, New York: 718.237.7777
✅ Manhattan, New York: 212.563.4777
✅ Long Island, New York: 631.549.2500
✅ Nassau County, New York: 516.487.2100
✅ Putnam County, New York: 845.638.4900
✅ Queens, New York: 718.544.3000
✅ Staten Island, New York: 718.227.5000
✅ Suffolk County, New York: 631.858.5500, 631.288.3900
✅ Westchester County, New York: 914.576.6100
✅ Fax: 631.858.5599, 646.795.4571
✅ Text: 888.769.6910
✅ Coordinates: 40.8439215, -73.2871259
✅ URL: www.heimer.com
✅ Email: Info@heimer.com
International Standard of Industrial Classification of All Economic Activities (ISIC) Revision 4 Classification: 71
North American Industry Classification System (SAISC) Classification: 541330, 541350